1 rose blossom

 

1 litre water 

honey to taste 
Honey contains electrolytes such as sodium, calcium, magnesium and potassium. Electrolytes are minerals in your blood, fluids and tissue, that play an important role in maintaining and regulating basic functions including balancing water and acidity in your body.
Roses contain natural antioxidants, such as Vitamin C, A and E, known to repair cellular damage, improve appearance of the skin and support your immune system. It also helps to stabilize hormonal issues, relieves depression and anxiety, and improves digestion. If you want a calming and cooling summer drink with affects you can really feel, follow this recipe at home.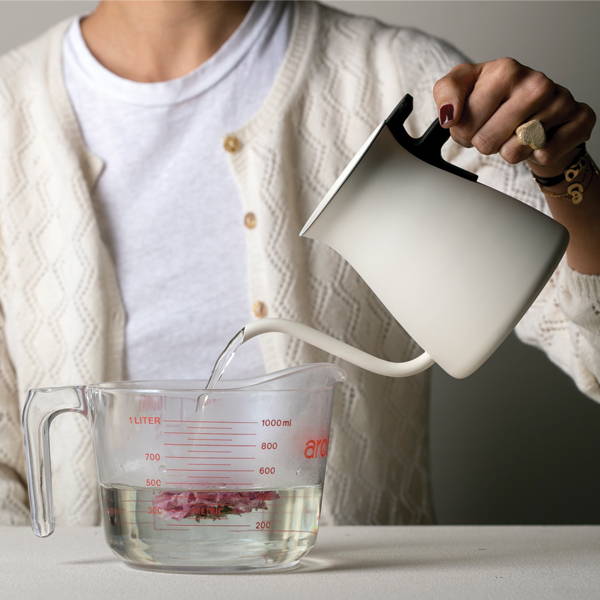 Pour 1 litre of boiling water to a rose blossom. Ideally in a glass measuring jug.
Let cool without straining for around 1 hour.
Add honey to taste when the tea is warm (not hot) to preserve the enzymes and get the cleansing properties of the honey.
Strain into your thermos or bottle up in your fridge, and drink within a week. The honey keeps it fresh with its antimicrobial properties.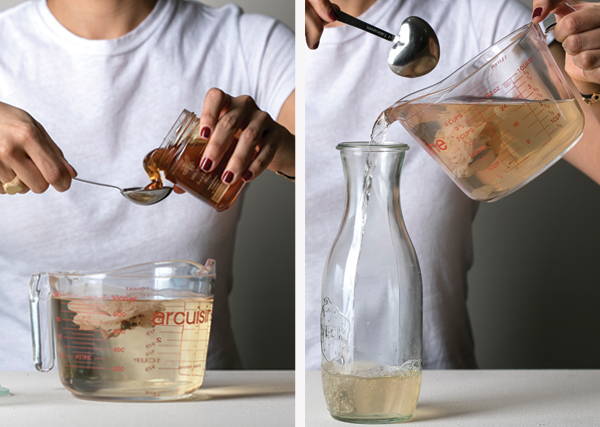 Tips: You may start again with the used rose as it will still have lots of flavor (may be used up to 4 times). 
You can even freeze the tea in an ice cube tray to apply to the face. The honey will be beneficial in helping your skin stay hydrated, whilst the cold rose will reduce inflammation. 
This calming tea will cool the body and warm the heart. As beneficial as it is easy on the eye.